What is a trust?
When you create a trust, you form a legal relationship with at least one person, the trustee. They must hold your property according to the terms and conditions you set. The trust agreement lists certain duties for the trustee that require them to utilize and defend the property in a way that benefits the beneficiaries who are named in the agreement.
Why should I create a trust?
Trusts are a primary tool for estate planning. A trust can financially benefit family members or be used for charitable purposes. It allows you to control how your property, and the income derived from it, is distributed both during your life and after your death.
Trusts can be used to settle complicated matters and avoid probate. Since a trust is a written contract, you can adjust it to fit your needs and add arrangements that you couldn't put in your will.
For example, if one of your children is disabled, you can put their share of your estate in a trust that can be used to take care of them, even after you and your spouse have passed. Any assets remaining after your child has also passed will be evenly distributed to your other children.
A trust attorney from Wirth Law Office – Oklahoma City can walk you through the steps of creating a trust. With their knowledge and experience, they can simplify the process for you by taking what you want and making it a reality.
Revocable and Irrevocable Trusts
Two types of trust are revocable and irrevocable. As the names imply, a revocable trust allows you to retrieve your assets, while an irrevocable trust doesn't. They are both considered express trusts because they express your intentions with your property. A revocable trust may not protect your assets from creditors or division in a divorce.
When choosing between a revocable and irrevocable trust, you need to determine what's most important to you. If it's crucial for you to protect your assets from creditors or from your spouse in a divorce, you should go with an irrevocable trust. However, if you don't anticipate issues with creditors or your spouse and you want to be able to make changes to your trust, you should choose a revocable trust.
A trust attorney in Oklahoma City can help you determine which type of trust is best for your needs.
Do I need an attorney?
You can technically create a trust on your own, but that doesn't mean it's your best option. Understanding why you want a trust and how to create one are two different things. An Oklahoma City trust attorney can help you with the technical aspects once you know what you want.
While a notary can sign and stamp your trust agreement, they can't offer legal advice, ensure that your trust is in compliance with Oklahoma law, or check that all required standardized text is included.
There are online services that offer basic forms and advice, but even some of those admit the importance of having an attorney. If you have assets worth protecting in a trust, chances are you can afford an attorney who can ensure those assets are properly protected and your intentions are clear.
Trusts in Oklahoma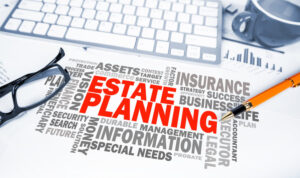 In 2004, Oklahoma passed the Oklahoma Family Wealth Preservation Trust Act to allow for the creation of trusts that can hold up to $1 million in assets that are safe from creditors. The caveat is that the trust must contain only Oklahoma assets.
An Oklahoma Preservation Trust requires the beneficiary to be a bank or a trustee. The bank has to be either based in Oklahoma or federal with a location in Oklahoma.
Oklahoma City trust attorneys recommend naming successor trustees in case anything happens. You can be a trustee of your own trust, but you have to choose someone to succeed you when you die or become incapacitated.
There are two types of trustees, active and inactive. The names are pretty self-explanatory, but here are some examples. An active trustee might be in charge of investing assets and dispersing income. An inactive trustee may simply hold the trust until the beneficiary comes of age.
When you're creating a trust for charitable purposes, it's important to know that you can't designate an individual as a beneficiary. It has to be a group. If the charity you choose is disbanded, the court will choose a group as similar as possible to replace them as the beneficiary.
Consultation with an Oklahoma City Trust Attorney
If you're considering creating a trust in Oklahoma, the attorneys at Wirth Law Office – Oklahoma City can give you the information and guidance you need to move forward. Whether you want to create a revocable or irrevocable trust for financial or charitable reasons, it's important to enlist the services of a skilled trust attorney. For a consultation, call (405) 888-5400 or fill out the form at the top of the page.