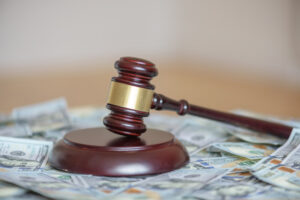 Possession of a Stolen Vehicle in Oklahoma – Is It a Crime?
Oklahoma Statute, Title 47, Section 4-103 says, "A person not entitled to the possession of a vehicle who receives, possesses, concealed, sells, or disposes of it, knowing the vehicle to be stolen or converted under circumstances constituting a crime will be guilty of possession of a stolen vehicle." So let's go through the elements.
The elements are:
First, a person not entitled to possession of a vehicle;
Second, received/possessed/concealed/(disposed of) the vehicle;
[Third, knowing it was stolen.]
One should seriously think about this because our office has had people call asking whether they can be convicted of this crime: questions such as "Well, I wasn't sure if it was stolen." Well, should you have known? Because there's a bit of a reasonableness standard to this, too.
The statute requires the accused to have knowledge. The criminal must be aware that the vehicle was stolen or converted in order to be found guilty under this provision. The culprit must also be ineligible to possess. That is, the culprit must have no legal right to be in possession of the automobile.
Penalties for Possessing a Stolen Vehicle in Oklahoma
If the property stolen is worth $1,000 or more, you could be charged with a felony punishable by up to five years in prison or a year in county jail. In addition, the court has the authority to levy a fine of up to $500.
If the car taken is worth less than $1,000, the offence is charged as a misdemeanor, punishable by a fine of up to $500, up to six months in jail, or both.
Free Consultation with an Oklahoma City Criminal Defense Attorney
Being caught in possession of a stolen vehicle in Oklahoma can mean years in prison. If you are charged with this, call the Wirth Law Office – Oklahoma City at (405) 888-5400 or use the contact form at the top of the page. You want to make sure that you hire an experienced OKC criminal attorney who will work hard to protect you and your freedom. Small facts may make a big difference in your defense. Call us to have a criminal defense lawyer in OKC examine the details of your case.