How to Modify Child Support in Oklahoma: Explained by Wirth Law Office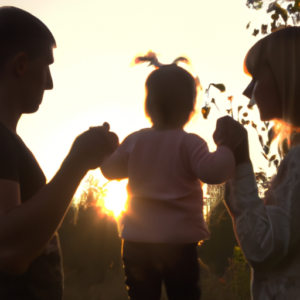 Modifying child support in Oklahoma can be a necessary step when circumstances change, ensuring that the support arrangements align with the current needs and realities of the involved parties. Your child's future will be impacted by receiving the financial support you are entitled to. You need a Wirth Law Office – Oklahoma City attorney who knows the process of modifying child support in Oklahoma, and is adept at exploring various options available to parents seeking a modification. Whether you choose to handle it yourself, seek assistance from the Department of Human Services (DHS), or hire an attorney, understanding the process is crucial to ensure a successful outcome.
Do-It-Yourself Modification (Pro Se)
Modifying child support on your own, known as a pro se modification, is an option that allows you to initiate the process independently. To begin, visit the court that issued the initial child support order and request the necessary paperwork for modification. Typically, the court clerk provides pre-made packets containing all the required forms. While this option appears straightforward, it is still advisable to have a legal professional review your paperwork. An attorney can help identify potential pitfalls or overlooked factors that could impact your case, ensuring a more favorable outcome.
Informing DHS for Modification
If you have an ongoing case with the Department of Human Services (DHS), you can inform them of the changes that warrant a modification. DHS will review your situation and assess whether you meet the standards for a modification. This option can be suitable for individuals who prefer working through an established government agency. However, it's important to keep in mind that involving DHS may involve additional processing time and administrative steps as the state's system is backlogged and slow.
Hiring an Attorney for Professional Assistance
Engaging the services of a knowledgeable attorney is an excellent option for those seeking a hassle-free and effective child support modification process. By hiring an attorney, you can benefit from their expertise in family law matters. They will handle all the necessary legal proceedings and represent your interests in court. With an attorney by your side, you can have peace of mind knowing that the process is being handled correctly, minimizing the potential for mistakes or oversights that may negatively impact your case.
Demonstrating Substantial Change
Regardless of the method chosen for modifying child support, it is important to establish a substantial change in circumstances to support your case. These changes can include alterations in the child's needs, the financial situation of either parent, or other relevant factors. Understanding what constitutes a substantial change is crucial, and consulting with an Oklahoma City attorney can provide you with a clear understanding of the criteria required for a successful modification.
Call Now for a consultation
Modifying child support in Oklahoma is a process that allows parents to adapt to changing circumstances. Whether you opt for a pro se modification, involve DHS, or hire an attorney, understanding the available options and the requirements for modification is essential. If you have questions or need assistance navigating the complexities of family law, contacting a reputable attorney is highly recommended.
For a consultation to discuss your family law matters or any other legal concerns, reach out to Wirth Law Office – Oklahoma City at 405-888-5400. Our experienced Oklahoma City attorneys are dedicated to providing you with the guidance and representation you need for a favorable outcome.