Understanding Ordinary Force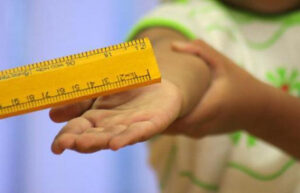 The topic of corporal punishment, defined as physical discipline, sparks spirited debates and lively discussions among parents and legal authorities. In Oklahoma, the question arises: Can a parent use corporal punishment against their child? The answer is yes, but when you are faced with allegations that can have an impact on your life and your relationship with your child it is imperative to have an Oklahoma City attorney who has a strong understanding of the legal landscape surrounding corporal punishment in Oklahoma and able to shed light on the considerations parents should keep in mind.
According to Oklahoma law, parents, teachers, and other individuals have the right to use ordinary force as a means of discipline. This includes methods such as spanking, switching, and paddling. The relevant statute, Okla. Stat. tit: 21 § 844, explicitly states that nothing in the law prohibits the use of ordinary force for discipline. However, it's important to note that the interpretation and application of "ordinary force" are not completely settled and can vary.
The Uncertainty and Gray Areas
While the law acknowledges the use of ordinary force, the interpretation of what constitutes ordinary force can be subject to varying opinions. The Department of Human Services (DHS) also has its guidelines and recommendations. For instance, DHS's website explicitly states that if an individual is under investigation for child abuse, they do not have the right to physically discipline their children.
Given the uncertainty and divergent perspectives, it is crucial for parents to exercise caution and be aware of the potential risks involved. The possibility of marks or bruises resulting from physical discipline could be seen as crossing the line into abuse, according to some DHS workers. However, it is important to recognize that the law is not entirely clear on this matter.
Erring on the Side of Caution
When faced with ambiguity in the law, it is advisable to err on the side of caution. Governments have been known to strictly enforce vaguely worded laws in unpredictable ways. To avoid potential legal complications, it is wise to refrain from engaging in conduct that may fall into a gray area or be considered prohibited.
If you are uncertain about whether to use corporal punishment or have questions about Oklahoma family law issues, it is always recommended to seek guidance from an experienced attorney. They can provide personalized advice based on your specific circumstances and help you navigate the legal landscape with clarity.
Call Now for a consultation
If you need legal assistance regarding family law matters or have questions about corporal punishment in Oklahoma, contact the Wirth Law Office at 405-888-5400. Our dedicated Oklahoma City attorney is well-versed in family law and can provide the guidance you need. Don't hesitate to reach out and schedule a consultation to discuss your concerns.