A Brighter Future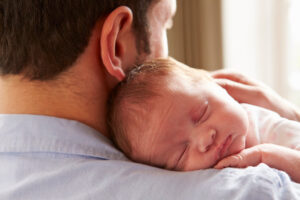 When you adopt a child in Oklahoma, you are giving them a chance for a better, brighter future. People choose adoption for a variety of reasons, including problems conceiving and a desire to help those in need. Whatever your reason is for seeking adoption, it's important that you understand all that is involved.
Oklahoma adoption laws are designed to protect the interests of children, their adoptive parents, and their birth parents. Whether you're considering adopting a child or putting one up for adoption, the Oklahoma City adoption attorneys can help you prepare for that process and guide you through it. At Wirth Law Office, we want to ensure that your new child's life isn't threatened by avoidable or foreseeable legal issues.
How do adoptions work?
Adoptions can often be arranged with permission from both the adoptive parents and the birth parents. The birth parents may or may not wish to have an ongoing role in their child's life.
The birth parents, or at least the mother, are usually involved in choosing adoptive parents in independent adoptions.
When a child is dependent on a public agency such as an orphanage or foster care, either a court or that agency can choose an adoptive family for the child.
There are also adoption agencies, which exist to match children with the right adoptive parents. The court and the birth parents may also be involved in choosing a family for the child.
Anyone wishing to adopt a child has to meet certain criteria. They must be at least 21 years old. They must also prove that they can provide for the child financially, physically, and emotionally. Oklahoma has no requirement regarding the relationship status of the person wishing to adopt.
Adoptive parents have the right to access complete medical and social history reports about the adoptive child. These records include information on the mother's medical history that could affect the child's future health.
Unless a birth parent denies it, adoptive children can learn the names of their birth parents at a certain age.
An Oklahoma City adoption attorney can help you determine the right avenue for your situation so you can move forward with the adoption process.
The Legal Side of Things
Even though adoption is deeply personal, it still requires legal action. It can be handled by a skilled family law attorney who will work for the best interests of the child and both sets of parents.
Under Oklahoma adoption law, adoptive parents have complete authority, including the right to keep the birth parents from seeing the child. However, if the court sets up visitation rules, the adoptive parents must follow them.
An adoption attorney from Wirth Law Office – Oklahoma City can work confidentially with the parties to ensure they meet all requirements for a successful adoption. They can also advise you on the inherent risks that go along with adoption.
When it comes to drafting contracts, you'll need an attorney on your side to handle that, so you have one less thing to worry about. Your attorney can also represent you in court, whether you're giving your child up for adoption or hoping to adopt a child.
If you want to put your child up for adoption, an Oklahoma City adoption attorney can help you complete a Notice of Plan for Adoption and give notice to the presumed father.
It's important to understand that prior to a child's birth, the mother can't officially consent to adoption. She also has the right to rescind her consent during an adoption proceeding.
The legal aspects of adoption can be overwhelming. That's why you need a skilled adoption attorney to help you cut through all the red tape and focus on what matters: giving your child the future they deserve.
Other Types of Adoption
There are many different types of adoption. Some adoptions in Oklahoma take place in tribal court, when Native Americans are involved. Adoptions may also take place in multiple states or countries. There are even adoptions involving adults.
Special needs children can be adopted. Grandparents can adopt their grandchildren. A husband can adopt his wife's children. Same-sex couples may also want to adopt.
Sometimes prospective adoptive parents will foster the child for some time before adoption so they can learn and adjust.
No matter what type of adoption you're going through and why you chose adoption, you should feel pleased with the end result. Your best chance at making this happen is getting in touch with an Oklahoma City adoption attorney.
Are you facing an unplanned pregnancy?
If you're pregnant and you don't know if you want to keep the baby, you have options. While adoption is always an option, you may think that it's too painful or drawn-out.
There's a way to give your child a better future without going through the process of adoption. Oklahoma's Safe Haven law lets you surrender your child to a medical provider or child rescuer up to seven days after birth.
If the seven day mark has passed, there are plenty of resources for new mothers and people who are willing to help you. Adoption doesn't have to be complicated. Remember that you are not alone, and there will always be someone who will love your child.
Consultation with an Oklahoma City Adoption Attorney

Adoption allows you to give your child their best chance for a happy future. When you adopt a child, you can give them the life they deserve that their birth parents couldn't provide. An adoption attorney from Wirth Law Office – Oklahoma City can represent you on either side with legal counsel that is backed with years of experience and honed skills. Whether you're considering adoption or ready to move forward in the process, contact an Oklahoma City adoption attorney. For a consultation, call (405) 888-5400 or fill out the form at the top of the page.